People who aren't actively listening to new rock music will try and convince you the genre hasn't been vital or exciting in years and with another set of uninspired nostalgia based headliners Download Festival seems determined to prove them right.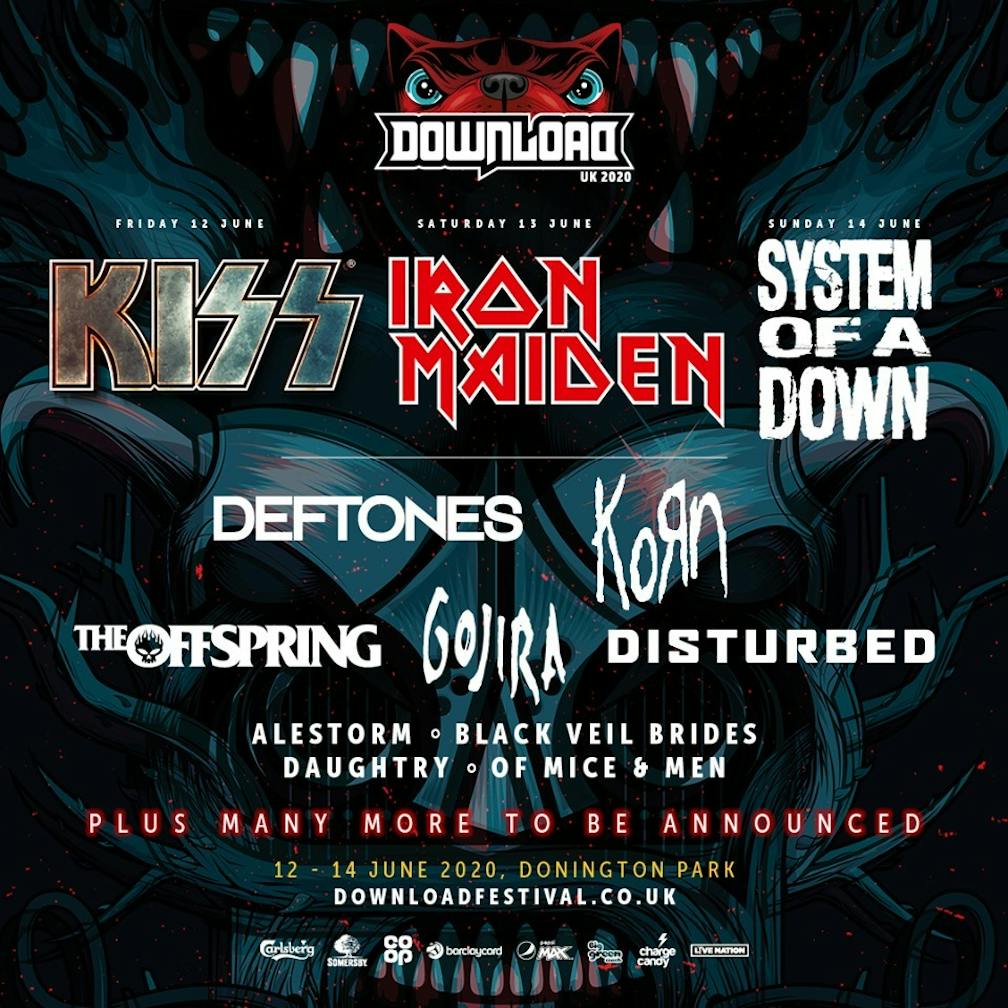 Download festival announced there 2020 headliners yesterday and they're shit. The bands themselves aren't shit, SOAD and Maiden have released genuine classic material and Kiss are sure to bring enough fireworks and pyro to distract an entire crowd from the fact they somehow sustained a 40 year career without releasing a single pice of music worth listening too, but the idea that the best rock music has to other in 2019 is bands from so far in the past is obviously and undeniably, shit.
Who is this lineup for? Is anyone actually excited by this? Do rock fans really want nothing more than to pay 200 quid to see middle age to elderly men perform the same tired set list year after year? People wonder why the last two decades have lacked a generation defining rock band, why there was no "new Nirvana" but if Nirvana had arrived today they wouldn't of been given the opportunity to headline festivals and cement themselves as legends, instead being forced to play second fiddle to 70 year olds who haven't been truly relevant in decades. Its no wonder rocks place in popular culture has been lost in recent years, with no young acts given a platform to have a genuine impact rock is doomed to fail.
All three headliners might still be capable of genuinely great performances, a quality singalong, a greatest hits set, But their days as vital forces in culture are over and its time for rock music to push new blood to the forefront.