And I don't care.
The Earth is round, Cliff Richard is crap and NME is out this Friday.
Last Friday the final NME was released. The final edition of a magazine older than The Beatles, The Rolling Stones, the concept of hope, and Jesus. The effects were felt in the festering pit of unashamed self promotion, Twitter, as a conglomerate of publicity-hungry bands swarmed in to remind the world that they had once made it to the cover. Nothing stinks like a humble brag, Libertines…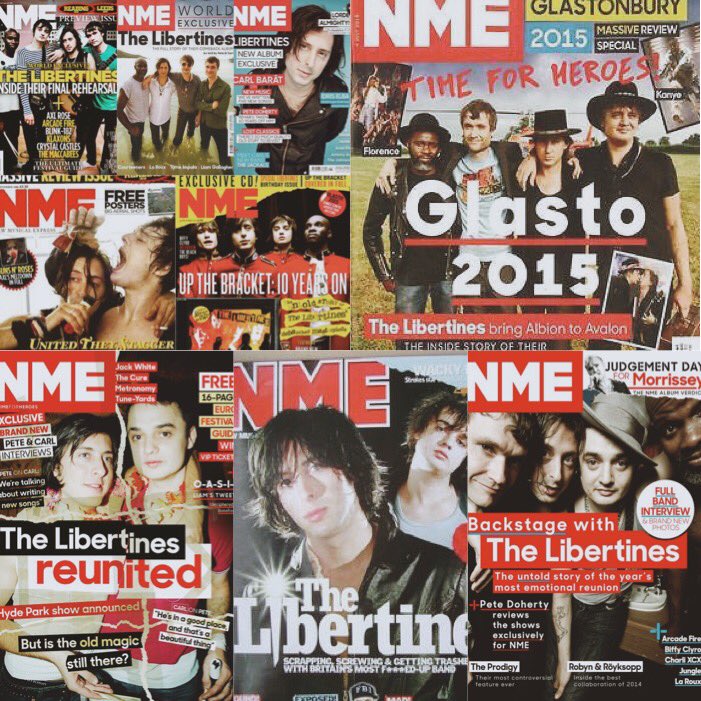 Try having a touch of humility, like Morrissey perhaps?

Bugger.
But it begs the question: is there place for any magazine in the modern world? Now that toddlers have phones and teenagers have laptops? Like everyone, I love to have photos of my favourite artists pinned up on the walls. Like everyone, I never do it.
Is music journalism still relevant? It's relevant enough for The Guardian to publish 4 million articles about it. Barbara Ellen led by describing NME as "Essential" while Alexis Petridis called it, "An irrelevant shadow of it's former self". It's an uncomfortable situation where writers can't decide if what they're writing about matters. Who reads reviews? When an album can be streamed for free a strangers guidance becomes unnecessary. Who still follows the charts, when Spotify spoon feeds new music in the form of a weekly playlist? Music journalism is finished! [Editor's note – it fucking isn't!]
Of course, the NME isn't finished, that's just silly. The final publication is merely the beginning of a purely online presence; a landmark move from physical to digital. For 66 years, NME was a certainty. The Earth is round, Cliff Richard is crap and NME is out this Friday. Those of us more embedded in the digital age maybe don't have the same association with these magazines but is that the same as not caring? None of us feel nostalgic about Stonehenge but would we be OK seeing it torn down in lieu of a new Cineworld?
And why, in a world where NME had to go, is Kerrang! still fucking here?